Our Story. So Far
About OTC
"The OTC UK is in business to showcase boardsports on one of the most prominent marine leisure arenas in the UK. In addition to offering clients the first real opportunity to try and compare equipment from a wide variety of brands for themselves, the centre has an affiliated school to teach the respective watersports at every level.
"Our purpose-built facilities will also enable clients to try before they buy, to ensure the kit that they ultimately choose is right for their needs. The tuition and guidance provided has the main focus to ensure safe and enjoyable progression on the water for all clients, encouraging regular participation, even through the winter months."
Our Community
Weymouth & Portland
Weymouth and Portland have a great deal to shout about, from the only World Heritage Coastline in the UK with breath-taking coastal paths, to vast sheltered family beaches … and a whole host of activities to keep the most energetic visitor coming back for more. A short trip from London, Portland Harbour played host to the sailing classes of the 2012 Olympic Games, and is sure to provide a lasting legacy for the area for many years to come.
This is what Weymouth Tourist Centre have to say: "The Classic Seaside Resort of Weymouth, with its fantastic beach and vibrant harbour, nestles perfectly alongside the rugged 'Isle' of Portland, the perfect place for visitors who just want to get away from it all. With plenty of places to eat and drink, and all year round events, attractions and activities there's something for everyone. Isn't it time you discovered Weymouth and Portland … the Natural Place to be!" Click here to be redirected to their homepage.
Our Origins
The OTC Concept
The Official Test Centre is the brainchild of Tris Best, who, acknowledging the privileged position he was in, testing all the latest windsurfing equipment in favourable conditions, wanted to extend the same opportunity to everyone.
With more disciplines and brands appearing every year, the range of boards and sails available on the market has become overwhelming for many, making the decision on which board or sail to buy very complicated and confusing.
Tests and reviews of windsurf kit go a long way to clarifying the situation, but ultimately there is no substitute for trying the equipment for yourself.
You can test-drive a car before you decide to invest; you try clothes on to check they fit…you even smell a perfume or aftershave to see if it suits. Well now, at long last, the same opportunity to 'try before you buy' is available for windsurfers.
Providing an inexhaustible source of advice, not to mention a tireless amount of enthusiasm to inspire you on the water, the OTC team is a highly professional outfit dedicated to ensure your visit to us is both enjoyable and fulfilling.
Having graduated from the Industrial Design course at Loughborough University in 2001, Tris was headhunted for the post of Features Editor at the UK's Windsurf Magazine. Taking on the additional role as their Test Editor in 2004, he left the office life in 2006 to co-found The OTC. Inventing the centre's unique selling point, Tris' driver was for a more accurate way of testing and evaluating windsurfing equipment, not just for magazines and the end consumer, but the brands themselves as well. He remains on the magazine's test team and works for the RYA as a Trainer in his 'spare time', helping to bring on the next wave of windsurfing ambassadors.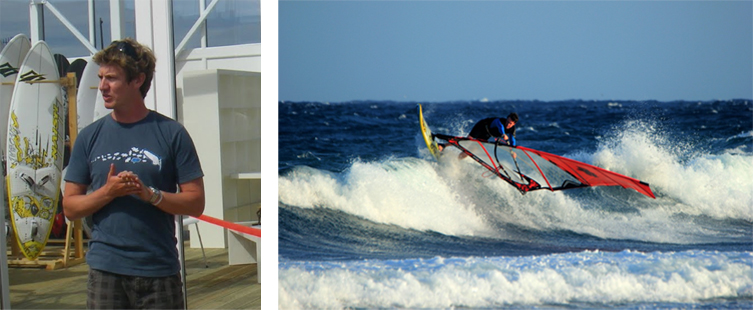 The foundation of the centre! Maurin first started working for the OTC in May 2013 and is such an accomplished manager, he didn't stop working for two weeks straight! Easy going, knowledgeable and a great windsurfer in his own right, he can often be seen during the summer months teaching a large group of novices without the necessity of a rescue boat, guiding the 'Doogie-Downwind' student back upwind whilst sailing next to them… his front foot on their board for control! With experience managing centres in Italy, Sardinia and Fuerteventura he has taught windsurfing in some pretty challenging locations, so Portland Harbour is a doddle!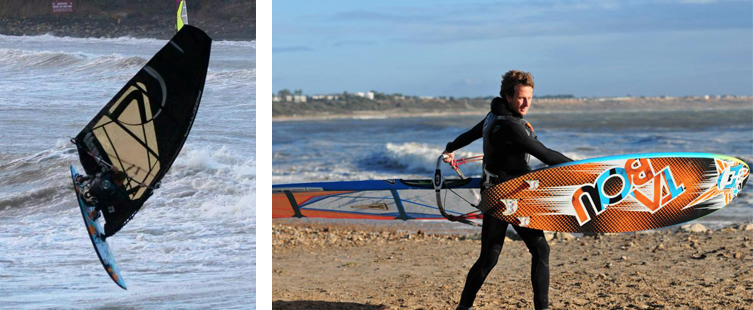 Joe has been with us since we opened the centre in the UK in 2010, barring some adventures around the world. A very accomplished sailor, he has a real passion for all types of watersports, belied by his relaxed, laid-back character. A fantastic instructor that will pick out real gems for you to concentrate on to keep you progressing, and has the patience of a saint. He learns new stunts on the water quickly and adds real value to the team when testing.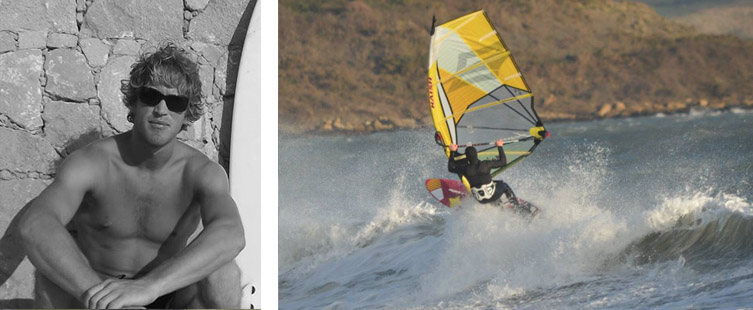 The phenomenon that is Scotty Stallman! The nine year old who had his first go at windsurfing at The OTC and has never looked back! From the early days and achieving his Start Windsurfing Stage 1, he then joined in with the centre's Team15 group. His progress was rapid. By 2016 he was crowned Weymouth Speed Week Junior Champion for three consecutive years, he was the National Watersports Festival (NWF) Young Windsurfer of the Year and was the first junior (Under 17) in the UKWA Pro Fleet, and seventh overall. In 2018 he made his debut to the international scene at the IFCA Slalom World Championships (Youth, Junior & Master) in Lake Garda, Italy. Come 2019 Scotty finished second overall in the UKWA Pro Fleet Slalom series and took top spot overall in the UKWA British Slalom Foiling Fleet; he competed in the Mauritius Attitude Challenge and got his first taste of life on the PWA (Professional Windsurfing Association) world tour in Marseille, France. Then topped off his year becoming British Speed Champion. Scotty continues to shine and has won every event in the current 2021 UKWA British Slalom Pro Fin and Foil Fleet! In 2021 Scotty won the British Slalom Championships for the first time becoming the British Champ! Along with Windsurfer of the Year and British Speed Champion! Scotty is currently leading the 2022 British Slalom Tour and placed 24th at the World Cup in Sylt this year. He is also a member of the Windsurf Magazine's Test Team.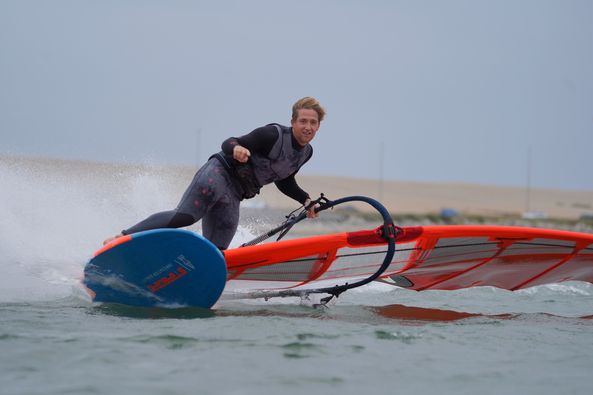 Local lad Joe attended Wey Valley School in Weymouth. He started windsurfing from a young age thanks to his dad, although he used to hate the water and cry before swimming lessons. His windsurfing ability really excelled in Secondary school thanks to Pam Govier and The Will Mackaness Trust. Joe had his first taste of working for The OTC when he was 15, through Way Valley's work experience scheme. From there he worked a couple of summers teaching windsurfing. Joe was out foiling one day when he was headhunted to join Team OTC! Tris saw a future in Fliteboard growth and Joe's role was cemented. Joe's weapon of choice is all things foiling. He is hooked on winging and the potential future it has on the industry. Although he does enjoy windsurf foiling and e-foiling when the winds are lighter. When Joe is not Fliteboarding you can find him down the centre helping out or over at the unit helping with the e-commerce. Joe loves sharing his love of the ocean with others, inspiring and driving people to get out and do what they enjoy most!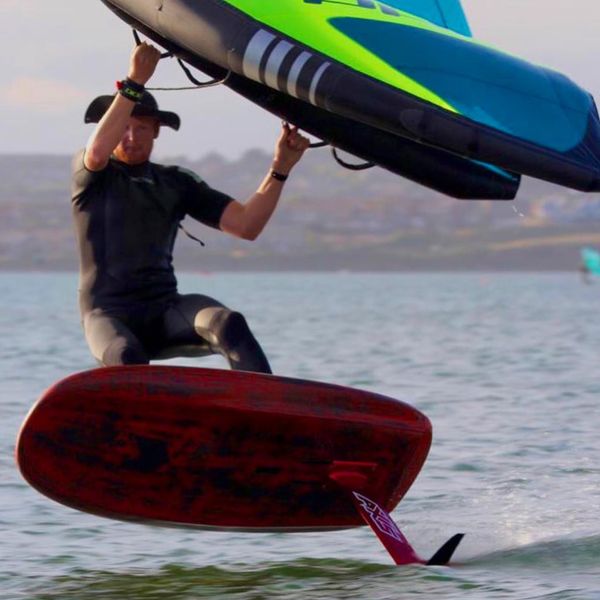 Mia started windsurfing at four years old in Poole Harbour, she spent hours practicing. We welcomed Mia to the team in 2022. She has been working in watersports for eight years, previously working in Poole Harbour as a windsurfing instructor, offering higher level 1:1 tuition, including coaching young people. Mia is an enthusiastic, patient and kind soul, whose free sprit is intuitively linked to the ocean. In her spare time Mia enjoys windsurfing, paddle boarding and winging; she loves how free it makes her feel when she is on the water and she loves to see peoples' progression, and excitement when they learn something new. Mia has been instrumental in encouraging females into the sport and is a pioneer when it comes to passing on her own passion and love for being on the water. Empowering other females and giving them the confidence to believe in themselves.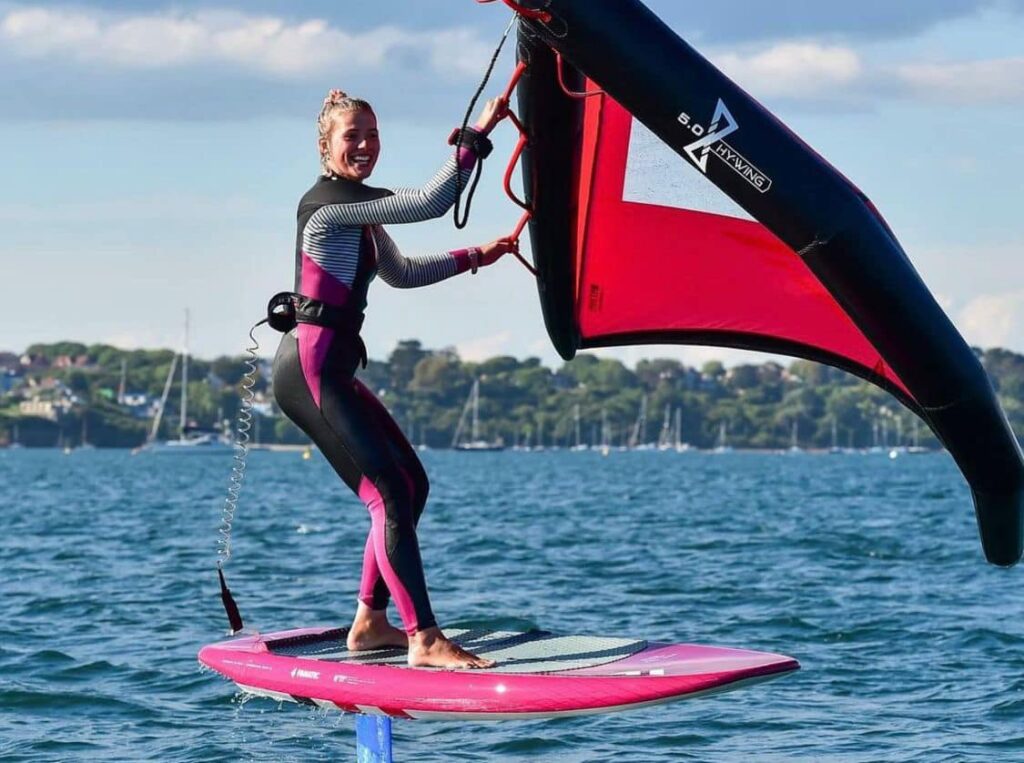 Luke is one of the calmest, centered people you will meet, kind, patient and attentive. Luke is all about the holistic approach to life with a passion about helping others to learn, develop, and enjoy their time on the water. He holds a flotilla of RYA qualifications including; Advanced Windsurf Instructor, Wing Foil Instructor, Yacht Master Coastal, Senior Dinghy Instructor, Powerboat Instructor and Paddle Sport Leader. A self-confessed adrenalin junkie, when Luke is not on the water, you'll find him on the slopes, pounding the pavement, climbing mountains, marshal arts or mastering the downward dog! Luke joined Team OTC last year and we are all so grateful he has anchored with us!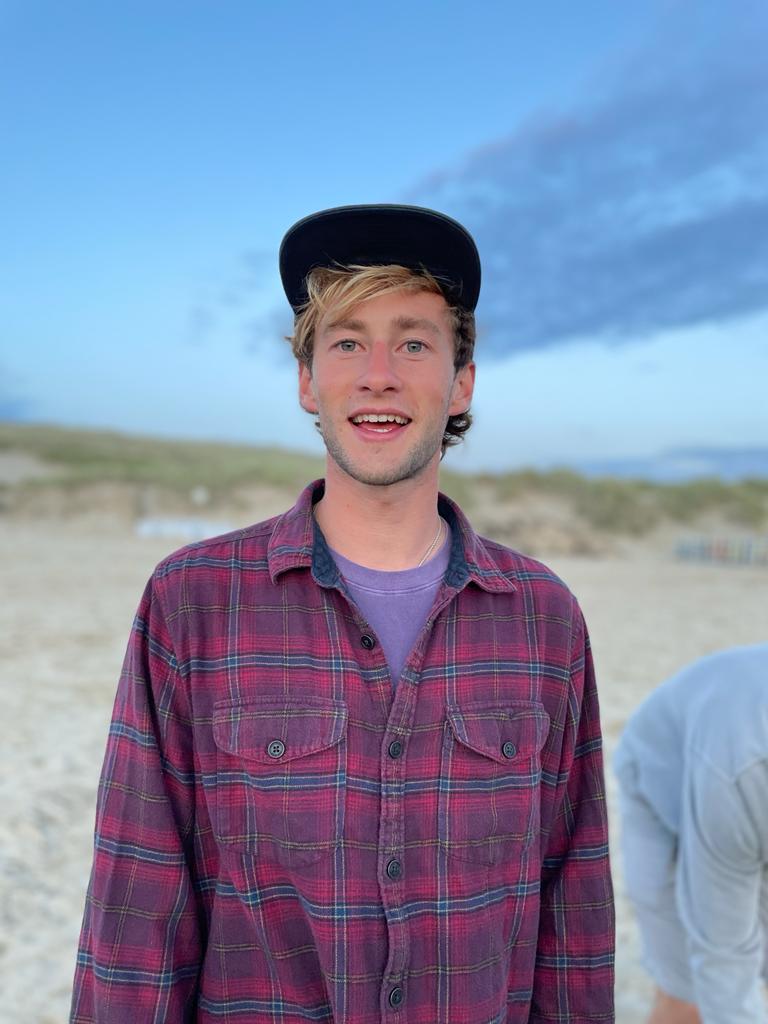 Rob started in the British Youth Sailing Racing Pathway, when he was 11 years of age. He quickly progressed to competing at national and international level, becoming part of the Olympic Development Squad. Rob campaigned towards Tokyo for two years, before transitioning smoothly into coaching. He was then training partner for Olympian Emma Wilson, prior to Tokyo. He is currently the coach for the British Men's Sailing Team Squad. Rob loves windsurfing, he is really into winging, but his favourite discipline is definitely wave sailing. Rob enjoys winging during the summer. Rob loves the vibe at The OTC and the fact he works for, in his words, the biggest company in the watersports industry in the UK, based in the best spot in the country and he thinks the scene down at the centre is amazing.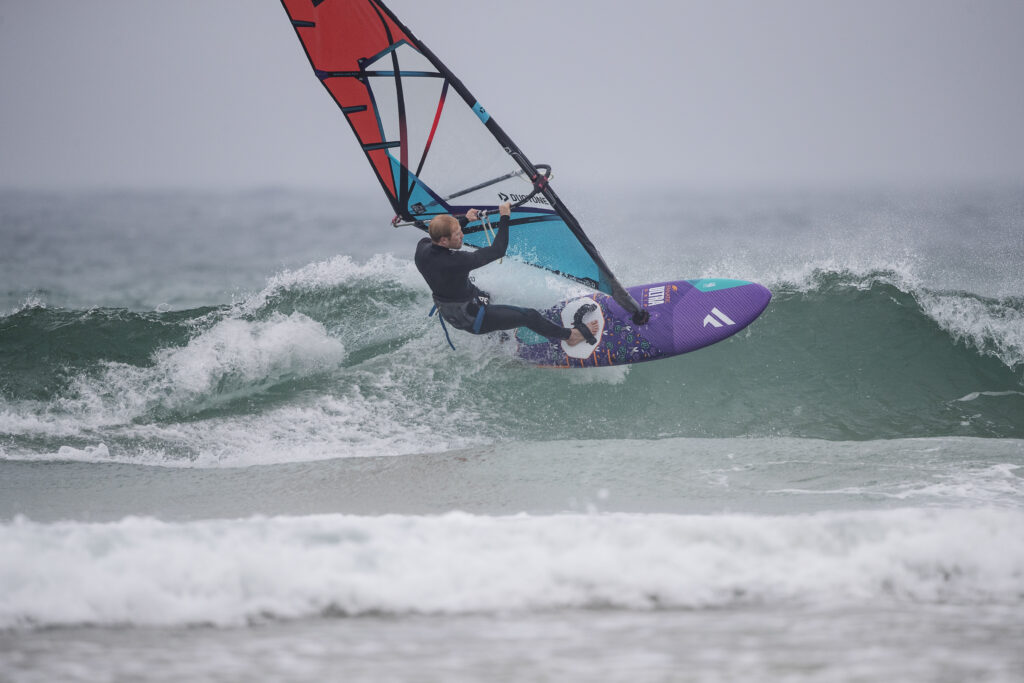 Em joined the team in 2019 and has pulled our socks up in marketing and self-promotion ever since! Working behind the scenes, she is eternally smiling and positive and a real source of inspiration for getting things done. Although not in the instructional team, Em has been in and around the watersports industry her whole life and is very much married to the sea, with husband Gav and her closest family complete addicts. She loves to talk and is interested in everyone's story and background, so if you are lucky enough to meet her during your visit to the centre, just get ready for an energy overload.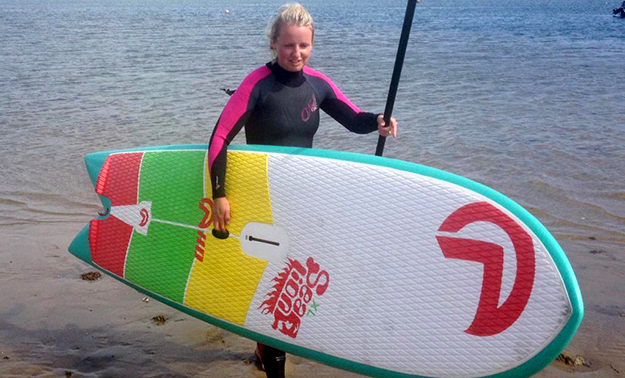 Our super shooter Ollie was 13 years old when he asked for a camera for his birthday and that was the start of his love of the lens! Ollie took his camera everywhere and started capturing the action around him. Fast forward and Ollie is now a university student and works part-time for The OTC, filming and editing products, insta reels, product reviews and action shots of our Team. When he isn't using his camera, surfing is Ollie's thing with K-Bay his preferred spot. In his spare time you'll find Ollie camera in hand taking shots of super cars. Ollie's talented eye for the creative angle and capturing that perfect image is sensational, his ability to edit a reel in a slick and engaging way is phenomenal, a real up and coming star behind the lens! 
Kerry started working at The OTC in November 22, previously she has worked overseas for 12 years mainly for Neilson Active Holidays. Kerry met her husband whilst working for Neilson and decided after 12 years overseas to settle in Weymouth. Back in the UK Kerry worked for SailLaser which was the onsite sailing school at the WPNSA.  She has exciting memories of the build up to the 2012 Olympics and delivering sailing sessions to children throughout the games. Kerry left the water behind and headed into the school environment and worked in a local primary school as Pastoral and Safeguarding Lead. Kerry's role at the OTC is to manage the Windsurf School Projects. This promises to be such a fulfilling, rewarding post and will take full advantage of all Kerry's amazing strengths as an inspirational person. This brand new role will really make a difference to so many young people and is a real opportunity to change lives. As far as Kerry's watersports journey, In 2018 Tris took Kerry out windsurfing and she got the bug back! In 2022 she started Winging and is determined she will crack that foil this year! Kerry is an active member of The OTC Ladies Wing Club finding this newly formed collective very empowering, sociable and challenging!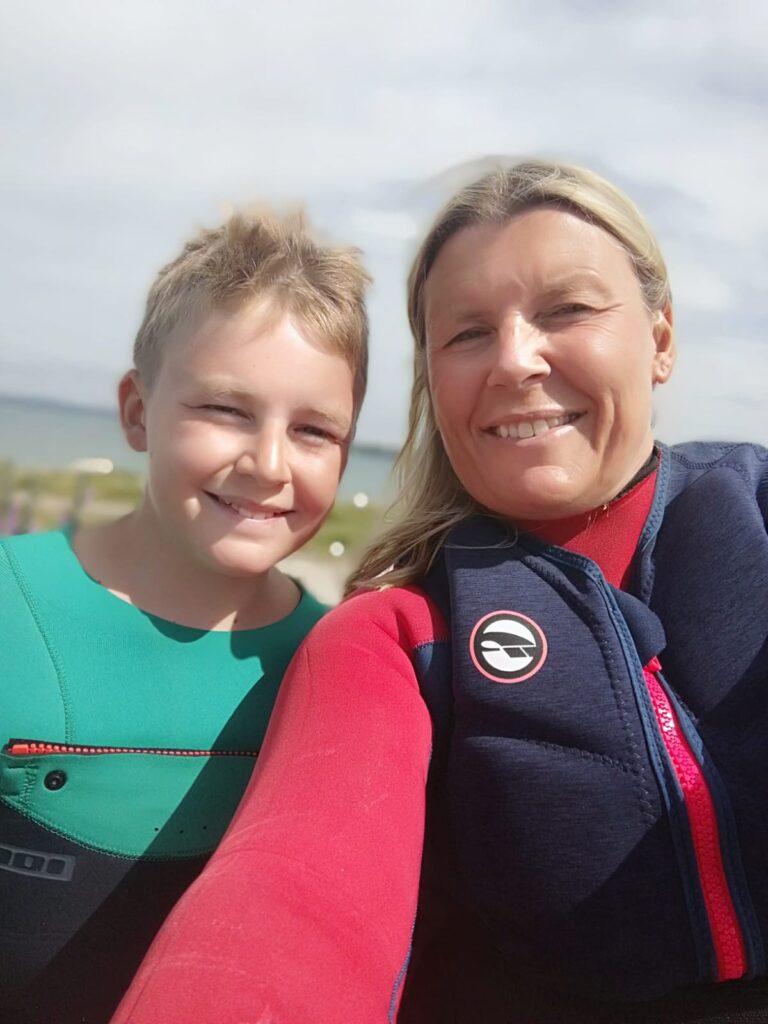 Amanda is a kind and compassionate strong women who takes every opportunity to connect with others. Her positivity rubs off on everyone that is lucky enough to be coached, mentored or enlightened by her shining light. She has so many skills, incredibly insightful, caring and a risk-taker. She is an amazing role model and she makes everyone smile.
Amanda is the former RYA Chief Instructor for the National Sailing, Windsurfing and Wing Schemes. In 2022 Amanda left the RYA after 17.5 years and set up her own business alongside being a watersports consultant. Amanda's role at The OTC is to enhance the retail website side of the business. She is someone who constantly likes to learn, but also finds learning relaxing and a form of escapism. Living on the Isle of Wight surrounded by water, allows Amanda to indulge in her love of windsurfing. Amanda loves a challenge, solving problems and needs to be busy. Love, health and happiness mean the most to her.
As one of the captains of The OTC ship she is steering us as a team into clear, calm water and we are sailing more efficiently now she is on board! Amanda has found her own self-confidence as a working mum, wife and has navigated to that place where she has balance and is able to love herself. As she spins all the plates, she does it with flexibility, and she is always gentle in her dealings with others. Hugely comfortable in her own skin, she accepts and is content with who she is. Such a refreshing addition and her knowledge is immeasurable.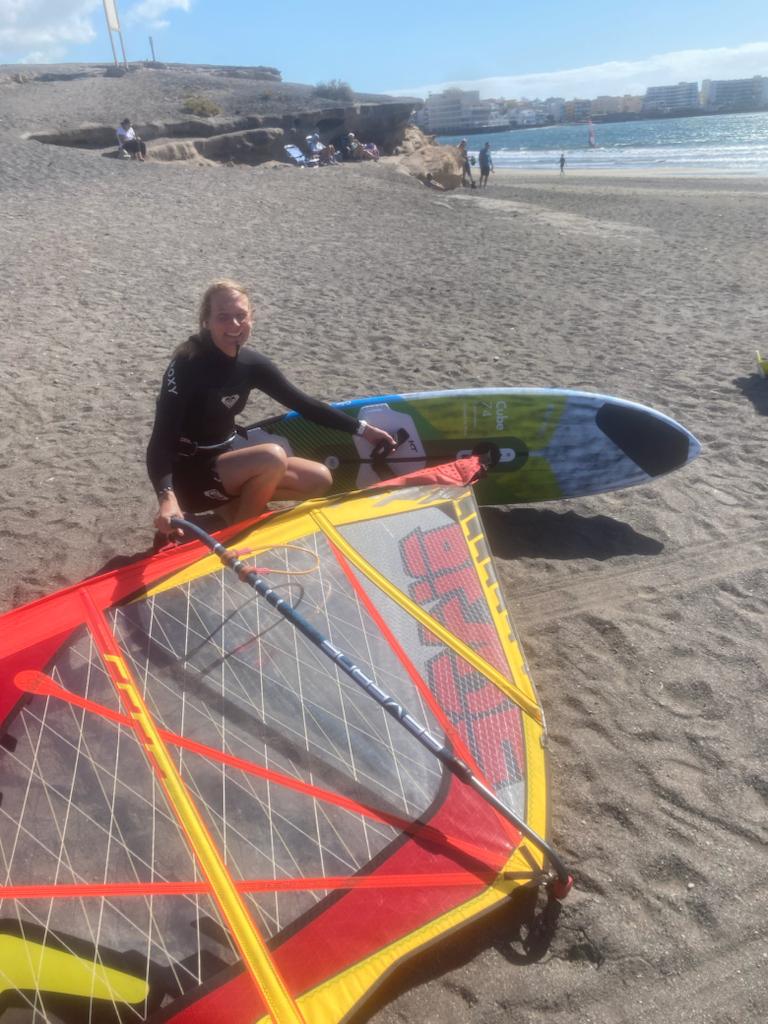 One of the great things about being right next to the water's edge is our capacity to provide the ideal training arena and support for a team of inspiring riders. They are all fantastic ambassadors for the sport; all super approachable and simply love to talk windsurfing 'until the cows come home'. We couldn't ask for a greater bunch of riders to be associated with, and are incredibly proud of their ever mounting list of achievements in the sport.
Ross's passion for windsurfing began when he was five, down at his family's Windsurfing Centre on the Isle of Wight. His summer holidays were spent on the beach, Surfing and Windsurfing at every opportunity. At the age of nine, he was participating in his first National Racing Championships. When he was thirteen he was in the National Youth Squad, racing on Tiga Aloha's. He left the squad after the 1995 World Championships in Hungary (which he was third in) to take up Funboard Racing and Wave sailing. In 1997, he won the I.F.C.A. Under 19 World Funboard overall title and the Slalom World Title. 2003 & 2004 British Open Formula Champion. 2004 National Formula Racing Champion. 2004 5th PWA Racing & 1st Euro-Cup. Twice Formula World Champion and national wave sailing champion … the list goes on. Ross is quite easily the best all-round windsurfer the UK (and possibly the world) has ever seen, yet his modesty will belie the fact. When not on the water, Ross is running his Tradewinds Café on Sandown beachfront, right next to his brother's watersports centre … or enjoying some family downtime.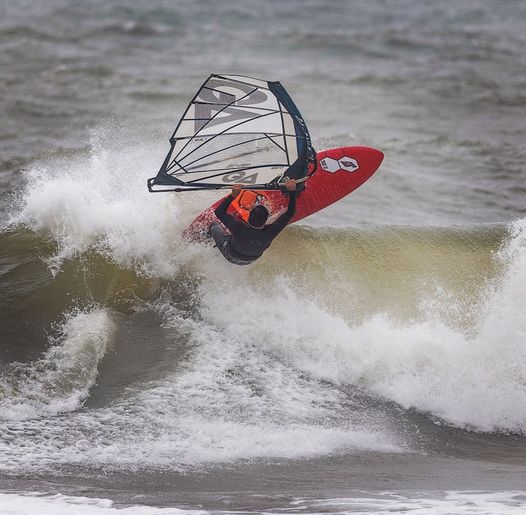 Emma Wilson is a British Windsurfer who competes in the Olympic windsurfing discipline. At 20 years old she was selected as the British female representative to compete in Tokyo 2020 – At the Tokyo 2021 Olympics she won the Bronze Medal, now she is aiming for more at Paris 2024! Emma has joined Team OTC! Emma will be riding Armstrong kit whilst winging on her days off, to provide some well needed respite as she competes on the IQ Foil. We're super proud to have her on the team, as an ambassador for our sports. Emma is super excited to be part of The OTC Team and is so grateful for the support from where she's trained day in day out for the last seven to eight years!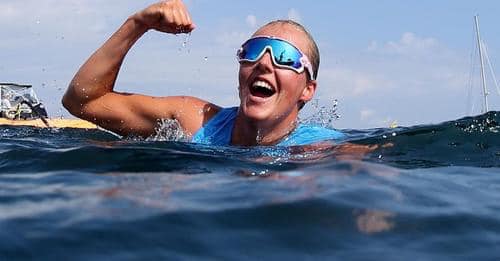 Born and raised in the area, Kev is a gentle giant on land and a crazed speed freak on the water! Having participated in various fleets from an early age, he is always competitive and speed comes naturally to him. He's claimed countless national speed titles over the years and is Mr Consistent in slalom as well, having claimed the second step pretty much throughout the BSA history. Training locally with Portland Beach CrossFit, he can be found down the centre or on the water whenever possible … and now that his son and daughter are taking to the water too, Kev can't stop grinning! A real ambassador for the team and the sport as a whole, it is great to have Kev as a member of the team.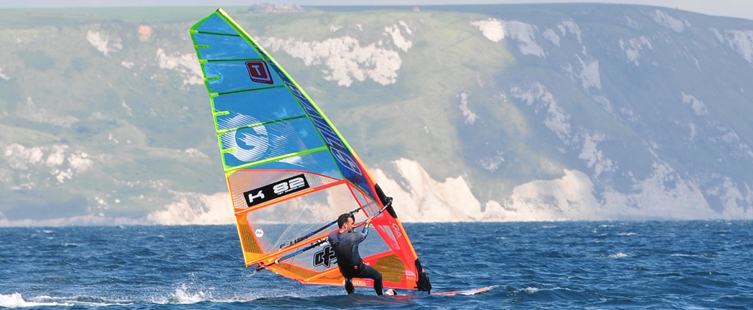 Shredder Sam is the rebel in the pack of OTC Team Riders; he sails his own course and this year his love of the wind and waves was rewarded with the BWA 2022 Amateur title to go with his UKWA Amateur Slalom title in 2017! A free spirit, always pushing himself out of his comfort zone Sam is never afraid to try new tricks and is grateful for the position he finds himself in, always learning, always willing to help others, always making it fun, always sharing the stoke!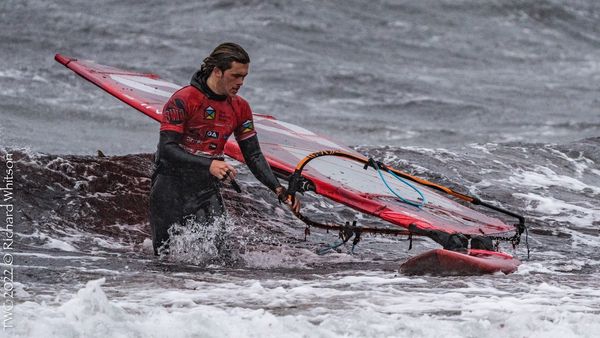 Windsurfing has been incredible for James. In 2022 he not only managed to become UKWA Vice National Champion, but he has also attended his first PWA event in Croatia where he placed 24th, this meant he was the first-placed youth. James started windsurfing at 10 with the OTC and was immediately hooked. He passionately and enthusiastically promotes windsurfing to everyone and the reason behind this is a real grateful acknowledgement of everything windsurfing has done for him. In his own words, 'windsurfing sets him free.' James is an incredibly inspirational young man inspired by his late father.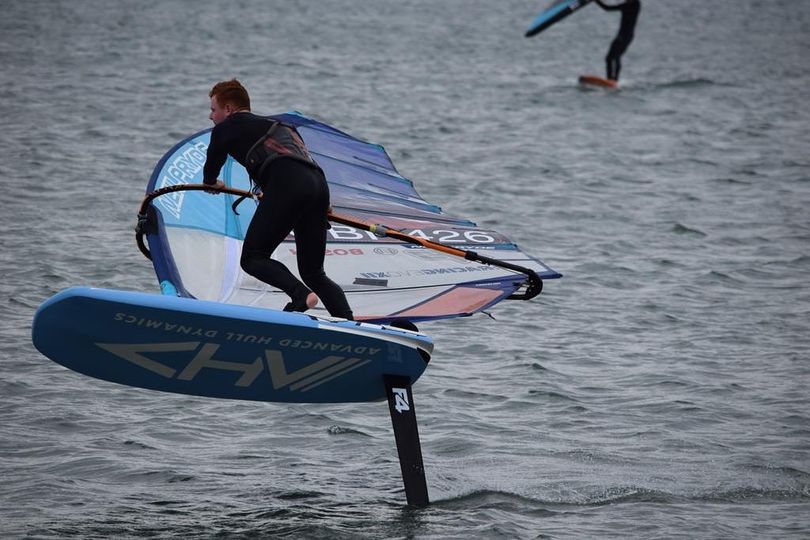 When Finn was six, his parents took him on holiday to Fuerteventura.  Fast forward two years and aged eight Finn had his first windsurf lesson with the OTC. He was on a board attached to the instructor by a rope and loving it. After this, there was no stopping him.
He loved every minute of his windsurfing progression and was lucky enough to learn how to windfoil. Finn took part in the first UKWA wing event. He will be pushing it hard in Portland Harbour learning new tricks. Finn loves the fact that winging is very sociable and he enjoys talking to other riders about the sport. He also enjoys spreading the word and influencing other young people to just give it a go. Finn loves nothing more than encouraging others into the sport, he is always around the OTC at weekends and school holidays and happy to have a chat.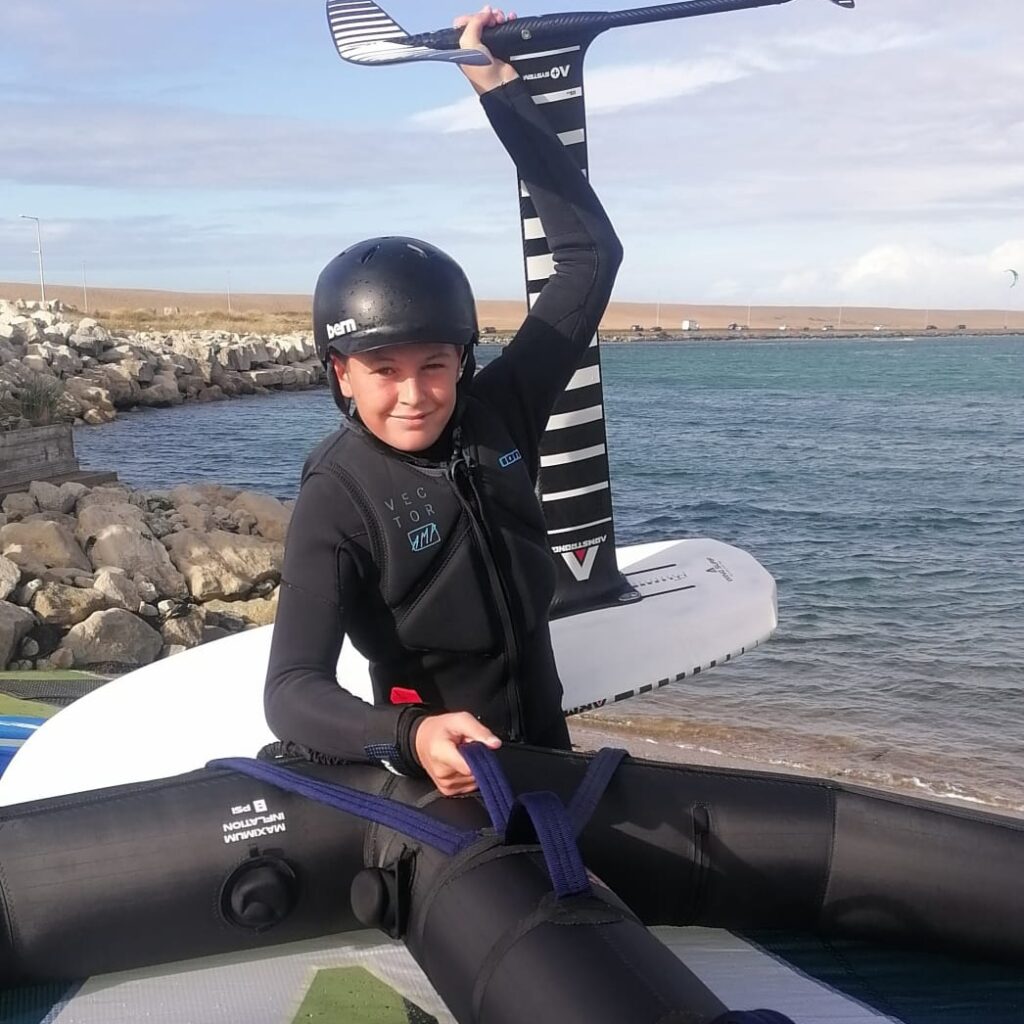 OTC Team Rider Lilia is making her dreams come true. As she starts her journey into the world of slalom (the best kind of windsurfing according to Lilia) Lilia appreciates all the fantastic support along the way. In 2022 Lilia took part in the UKWA circuit racing slalom. Lilia started in Team15 aged 11 years old and took part in the Dorset School Games. In 2019 she competed in her first techno international. She then discovered slalom and she loved racing and going fast. From going 20 knots to 31 knots, from competing with schools to now on the international scene, and coming 4th in the PWA, Lilia has an exciting future ahead of her and we can't wait to come along for the ride.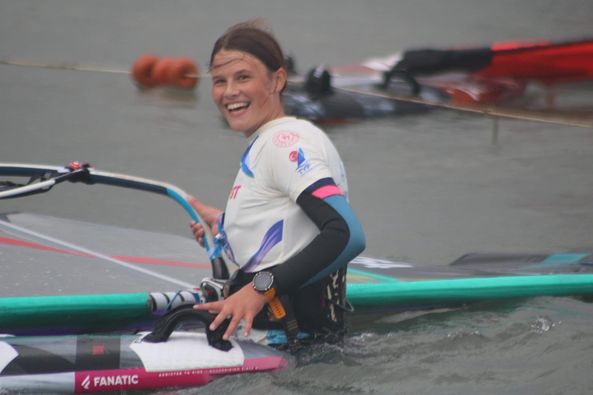 Scott began windsurfing in Year 7 at school through the Will Mackaness Trust, he has  never stopped, from the moment he stepped on the board and felt the power in his sail, he was hooked. As he progressed he saw OTC team riders flying around the harbour overtaking everyone and he knew that's exactly what he wanted to do. Three years later and he has progressed so much and he is competing at the UKWA amateur slalom fleet and won all his races at the last competition. With the support of Tris and the OTC Scott became a Team Rider and he cannot be more excited to see what happens in the future and where this incredible sport will take him.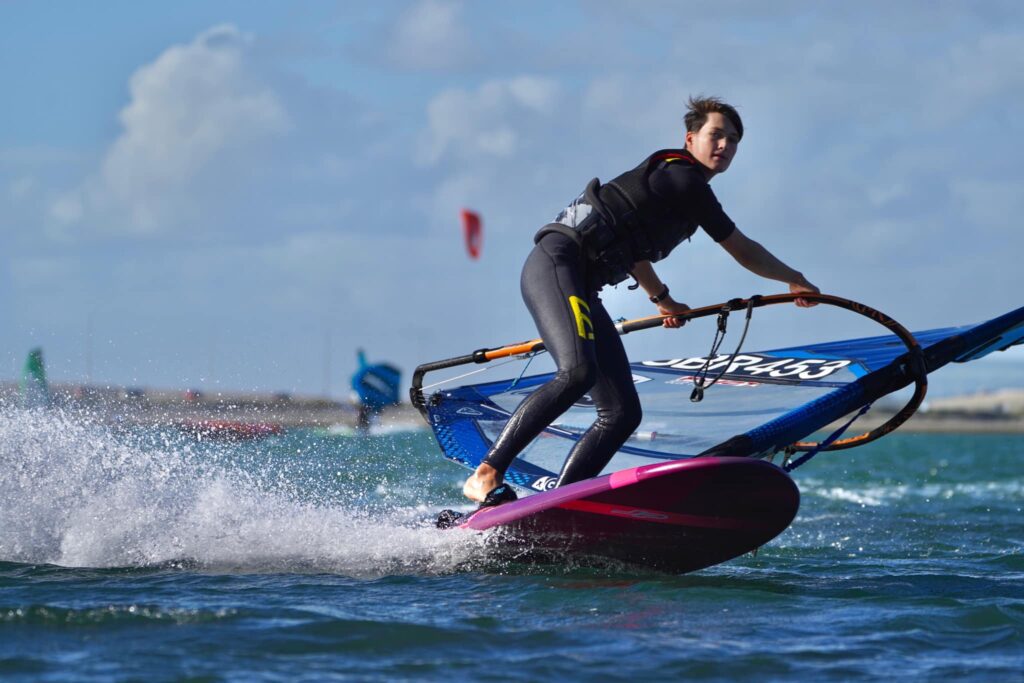 Simon is a windsurf, WINDfoil, WINGfoil coach and a Team Rider for Starboard Windsurfing and Severne. As a RYA Windsurf and Dinghy Trainer he is one of only a handful of people in the world qualified to deliver every (non-foiling) RYA Windsurfing and Dinghy instructor course – including Advanced Windsurf Instructor. He specialises in the coaching of intermediate and advanced windsurfing, runs windsurfing clinics in Costa Teguise (Lanzarote), Sotavento (Fuerteventura), Prasonisi (Rhodes, Greece) and Portland Harbour, and has written many coaching articles for Windsurfing UK magazine. He also delivers marine first aid training and offers consultancy services for the setting up of watersports training programmes in clubs and centres. Simon has a passion for being out on the water and for helping others to make the most of their time afloat.
If you have met the bundle of energy that is James Hardy you will know how infectious his enthusiasm is! We are so excited to announce that James has officially joined Team OTC as a Team Rider! Having recently taken the plunge and started his own empire as a freelance watersport instructor. James is motivated by making a difference to the next generation of shredders. Passionate about realising the positive life-changing impact windsurfing can make to young people. James has dedicated so much energy to making that a reality.  You will find him in all weathers with a smile on his face, encouraging, cheering the youngsters on!  James has been determined to make a successful career for himself in the watersports industry and has packed a lot in, he set up the 'Docklands Dugongs' windsurfing team, become a qualified RYA Windsurf, Windfoil and Wing Instructor Trainer, RYA London & South East Techno293 Coach and Junior Performance Pathway Coach.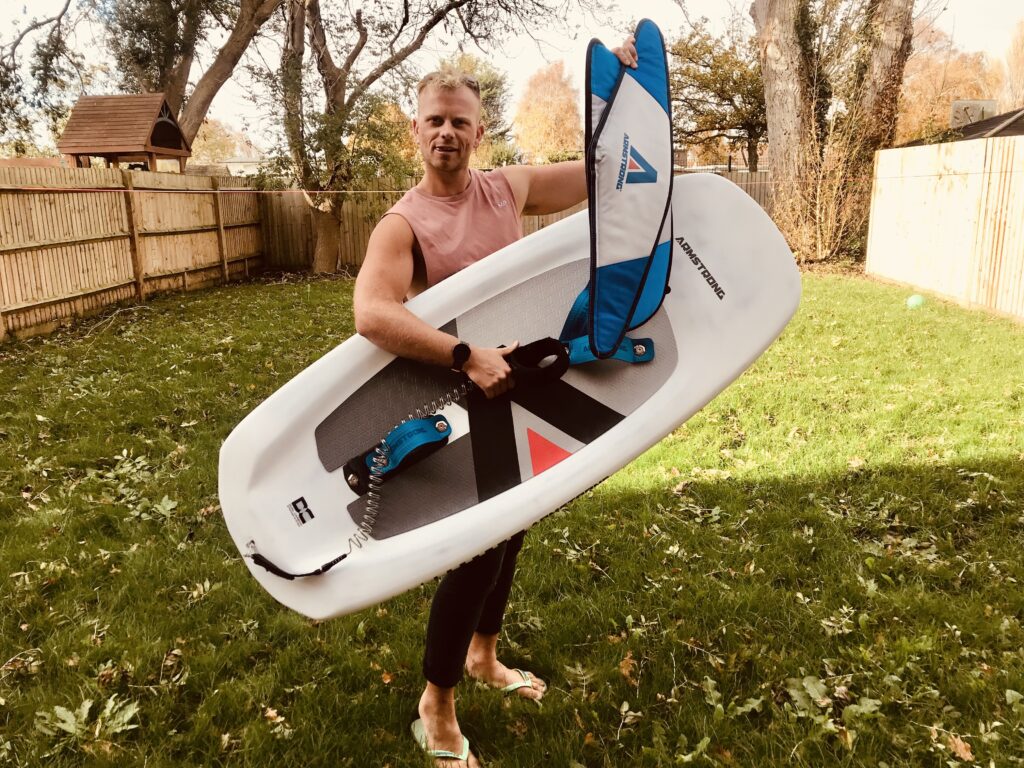 Aaron's windsurfing journey actually started in a sailing boat, After watching the windsurfers he befriended a few and would beg borrow and steal anything he could to get out on the water. He was just seven years old when he first stepped on a board, but it was aged 15 windsurfing really took off for him. Aaron loved every minute and would never turn down an opportunity to have a go.  It was on a family holiday to Egypt at around 17 his mother looked at the instructors and asked if thats something he might like to do when he left school. Aaron got qualified to teach both sailing and windsurfing. Aaron has windsurfed his way around the world.. from Sardinia, Vassiliki Greece. Dahab, Cape Town to New Zealand. All with the focus mainly on freestyle and endless crashes. He worked in Lake Garda for the Andrew Simpson Centres, which he would end up running for five years. He then headed to the Caribbean island of Turks and Caicos helping a small centre grow for the 2021-2022 winter. One of Aaron's highlights would have to be his third place at the UKWA freestyle nationals which was held at The OTC back in 2015. Aaron has put his life into the sport for so long, becoming an OTC Team Rider has given him the recognition back for that.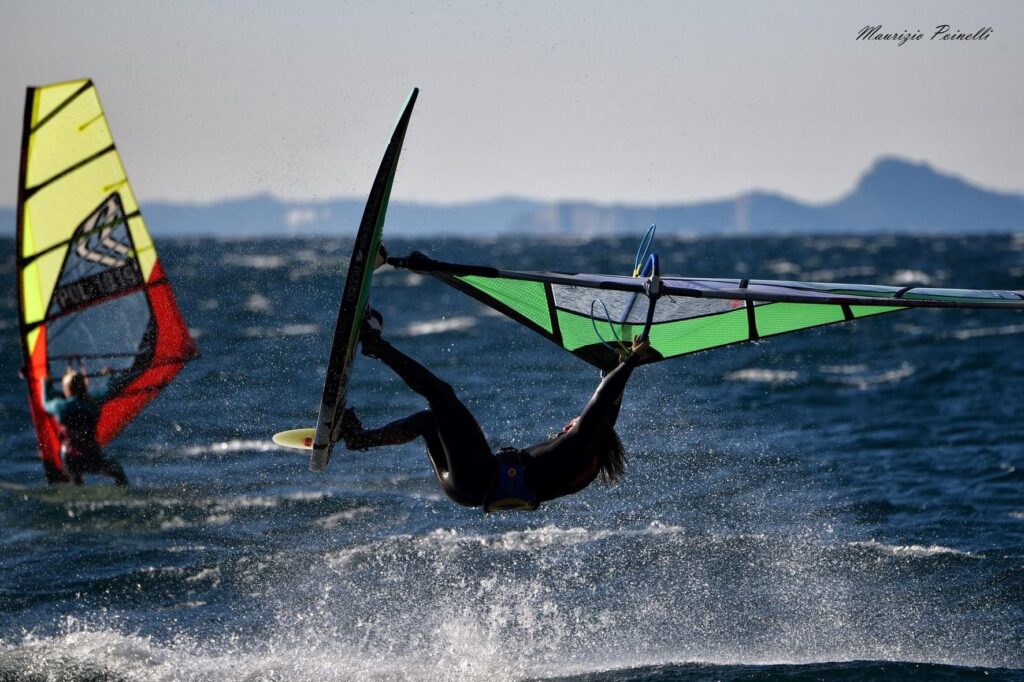 Here are a number of accommodation suggestions that lie close to the centre.
The Acqua Beach Hotel is a funky B&B overlooking Weymouth's famous seafront. Situated perfectly to take in all the iconic sights and sounds of Weymouth's Victorian vista, it has a very welcoming atmosphere, run by Charlotte – who is the life and soul of the party. Chill out, enjoy the beach and then return for a cocktail sundowner at the hotel's Bar AcQua.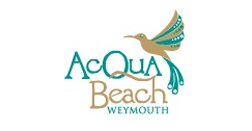 Situated overlooking the centre at the top of Portland, The Heights Hotel offers amazing panoramic views along the Jurassic Coast. There are plenty of options for lodging and their friendly staff will help point you in the right direction. Quote "OTC" when you book in and receive a preferential rate as well!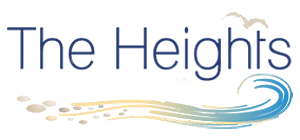 Nestled within the grounds of Portland's Pennsylvania Castle Estate, the Cove Holiday Park is close to the centre and practical for the active enthusiast. With caravans, pods and chalets available, there is something to meet every budget, visit duration and preference. Next to the Park is the Cove Lodge, that offers luxury accommodation and stunning views, and then onto Pennsylvania Castle itself, which is also available for those special functions that demand a touch of class. For more information, get in touch with the park on 01305 821286 or email: reception@coveholidaypark.co.uk
The Aqua Hotel is situated in Castletown on Portland, just a few minutes walk along the marina from the centre. Made of Portland stone, the hotel has 25 en-suite rooms, with TVs and wireless broadband in each room. Providing a friendly welcome at affordable prices, it's an easy place to rest those weary bones after a long day on the water. Click on the Aqua's logo on the right to be redirected to their site.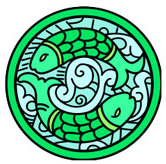 The Bunker offers clean and simple bunk style rooms, each with its own shower and sink, and communal toilets. Providing a "hearty English breakfast to set you up for the day" (or you can opt for self-catering), the Bunker is within walking distance of the centre and offers an excellent affordable alternative.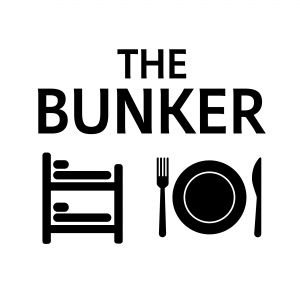 Dream Cottages are Dorset's leading holiday cottage provider. With an offering of over 300 self-catering cottages, from coastal retreats to country hideaways, they can provide a cottage to experience the South West in all of its glory.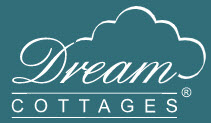 Dorset Coastal Cottages are said to offer some of the finest holiday cottages on the Dorset coast. They also provide a pretty comprehensive list of ideas for things to do in Dorset, and have the right accommodation suggestion to suit most budgets.

Portland and the National Sailing Academy are very well connected to the various transport networks.
OTC UK is very easy to find by road. Follow directions to Portland through Weymouth, and once you go across the causeway onto Portland, take the left at the first roundabout. The Weymouth and Portland National Sailing Academy (WPNSA) and 'windsurfing school' are signposted. The OTC UK building will be the first building on your left, just the other side of the fence, next to the north-facing launch slipway.
OTC UK is situated within the grounds of the Weymouth and Portland National Sailing Academy at the following address:
OTC UK c/o WPNSA
Osprey Quay
Portland
Dorset
DT5 1SA
Weymouth and Portland have excellent public transport connections, with regular train arrivals and departures operated by South West Trains.
Direct hourly service to/ from London Waterloo (2hrs, 40mins)
Direct regular service to/ from Bristol Temple Meads (2hrs, 45mins)
Direct frequent service from Southampton Parkway & Southampton Station (approx. 1hr)
For train journey times and information please see www.nationalrail.co.uk or call National Rail Enquiries 08457 484950.
From the train station aim to get bus number 1 or 601, operated by First Group, to Portland.These are the most frequent, with the Number 1 stopping opposite the Academy on the way onto Portland.
The Official Test Centre
WPNSA, Osprey Quay, Portland, Dorset, DT5 1SA
CALL US
(01305) 230530 / 07817 717904
EMAIL
OPEN ALL WEEK