No wind. No swell. No problem.
Fliteboard
We are very proud to be the first authorised Fliteschool in the UK, partnering Fliteboard to make a whole new foiling experience accessible here in British waters.
Having won awards all over the world (including the prestigious Red Dot 'Best of the Best' Design Award) Fliteboard is the world's premium eFoil, providing a unique experience that is easily attainable.
Introducing Fliteboard
Escape the crowds and find freedom. Any day. Any time. Reaching distances over 19 miles and a riding time of 1.5 hours. Fliteboard becomes an extension of your body, letting you explore nature like never before. Fly silently over the water emission free, up to speeds of 26 knots. All powered by the highest grade lithium marine battery available.
Every detail has been designed for performance. Fliteboard's patented Flitebox and Unibody Fuselage technologies result in market leading efficiency, stability and agility. Their Flite Controller featuring 'virtual gears' and a sophisticated GPS trip computer put the power at your fingertips.
Come and experience foiling in its most advanced and accessible form.
FLITEBOARD SERVICE CERTIFIED 3
Fliteboard Service & Repair Centre
The one-stop shop for all your Fliteboard needs, the UK's longest standing Fliteboard Service Centre. Offering technical support and expert knowledge on the world's leading eFoil brand. Once we receive your eFoil, our aim is to get it back to you within 48hrs to enable you to keep flying!
If you have a service/repair enquiry, please contact us on fliteboard@otc-watersports.com
Fliteboard Authorised Reseller
The UK's first reseller of Fliteboard, with years of experience within the brand there is no better place to enquire about your new Fliteboard. We also offer a free lesson at our authorised Fliteschool with every purchase made. Alternatively, if you can't make it to us, we can offer a free first service for every purchase made.
Configure your Series 3 Fliteboard here
All enquiries please email – fliteboard@otc-watersports.com
The world's premium e-foil
What Makes Fliteboard so Unique?
Sit back and let Fliteboard's founder David Trewern take you through a journey over the glassy waters of his home in Byron Bay, Australia, to help you understand why Fliteboard are genuine market leaders. This also has to be one of the coolest video presentations you'll ever see. Inspired? You should be!
EXPLORING DORSET'S COASTLINE
Fliteboarding the Jurassic Coast
On a glassy day in September '20, the team decided to cruise down the Jurassic Coastline, taking in the sites along the way. From the crews on the parked cruise-liners in Weymouth Bay, to passing RIBs and the crowds in Lulworth Cove, making the most of the last day's of summer, the Fliteboards certainly grabbed attention. We were even told the military, training in the local firing range, were "having kittens" over "these two guys flying silently over the water!"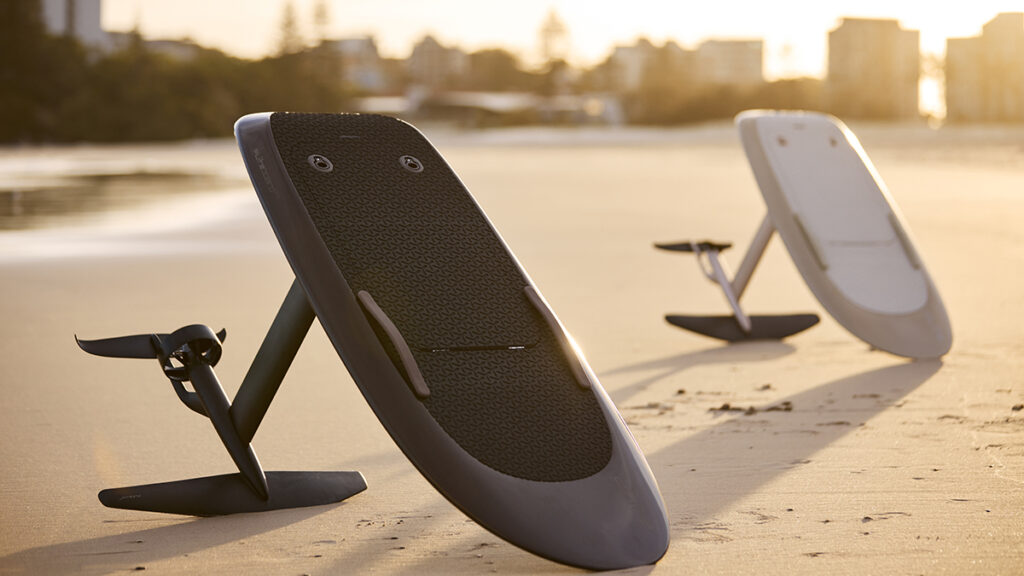 Fliteschool
The Official Test Centre follow Fliteboard's tried and tested operating procedures, to provide a truly exhilarating and fulfilling experience. The sessions last two hours, with most of that time spent on the water. If you've foiled in any watersport before, you'll thrive in the freedom that a Fliteboard provides. And if you're new to foiling, Fliteboard offers the easiest route to starting your love affair with flying over the water.
To find out more about a course and to book your place, click on the links below. Alternatively, please feel free to get in contact with us to discuss your requirements.
One-to-one tuition with an experienced instructor, using BBTalkin' headsets to keep you in communication at all times (used at discretion of OTC staff). The session can be tailored to the client's experience, using all the boards in the Fliteboard range. The purity and liberation of foiling in a can!
Cost: £199.00
Duration: 2 hours (90min on water)
Suitable for: Children and adults (from 16 years old)
Includes: Tuition, kit hire (including wetsuit), launch fees, parking and use of WPNSA facilities.
Conducted in the harbour, beyond the 6 knots buoys, the group session provides plenty of time on the water for everyone. Primarily run on the 170L Fliteboard AIR, as the group progresses, the other boards in the range can be introduced.
Cost: £149.00
Duration: 2 hours (90min on water)
Suitable for: Children and adults (from 16 years old)
Group size: 2-4 persons
Includes: Tuition, kit hire (including wetsuit), launch fees, parking and use of WPNSA facilities.
You can fill in our Risk Statement before you arrive on-site to speed up the process. Use the QR code below or click on this link.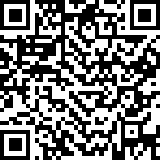 Centre opening times are from 10.00am until late, at the OTC staff's discretion.
If booking online, please allow at least 72 hours in advance to be assured your desired date and time. If you book a session sooner, we may need to reschedule around existing bookings. A member of staff will be in touch if this is necessary.
If you have pre-paid and booked a session that needs to be rearranged (due to adverse conditions, for example), we will aim to rearrange the session on a date convenient for you.
If a gift voucher has been bought, the voucher is valid for 12 months from the date of purchase. A gift voucher can not be refunded for its monetary value, and is only available for use within the OTC centre.
No insurance is provided by The Official Test Centre to cover the equipment whilst it is hired. We ask clients to treat the equipment with respect and adhere to the guidance of OTC staff. If a small amount of damage occurs whilst in use on the water, there will be no charge, but if an item of kit needs to be repaired as a result of damage that occurs whilst it is the responsibility of the client, the cost of the repair needs to be covered by the client. By renting equipment from the centre, and signing our Risk Statement, the client agrees to these terms.
If possible it is recommended that you bring your own wetsuit.
Before using The OTC's equipment and services, we will clearly describe the safe operating area, after which we waive responsibility for your actions. Rescue cover is provided and the area will be continually observed when clientele are on the water.
We reserve the right to assess the ability of each client before allowing them to use our equipment. If we deem their understanding is sub-standard, we are entitled to deny them use of our equipment.
Other than booking online through this site, you can secure your place on a course at The OTC by pre-paying, using one of the following methods:
Cheque drawn on a UK bank account in GBP (make cheques out to The Official Test Centre Ltd).
Bank transfer to The Official Test Centre Ltd in GBP (Sort Code: 09-06-66 / Account No: 42362152).
Credit Card payment in GBP.
Debit Card payment in GBP (only valid for UK issued debit cards).
To find out more about any of these options, please get in contact with us.
This website is owned and operated by The Official Test Centre Ltd a company registered in England & Wales with the company registration number 5820506 whose registered address is Serendipity, Lodge Hill Road, Farnham, Surrey, GU10 3RD, UK.
All services will be delivered by The Official Test Centre Ltd.
All prices include VAT of 20.0%.
Cover for damage to our equipment is not included in the advertised prices.
If you are paying by credit card and your card is not a sterling card, your bank will convert the transaction to your currency – you may not receive the same exchange rate used by the OTC to convert the advertised GBP prices to EUR.
If you choose to pay with a credit card your booking may be subject to 2% surcharge. We accept Visa, Mastercard and JCB. We regret that we are currently unable to accept American Express or Diners Club cards.
If you pay with a UK debit card (Electron, Solo or Maestro) you will not be subject to a surcharge.
If you choose to pay by a cheque in GBP drawn on a UK bank account or you transfer GBP to The Official Test Centre Ltd UK bank account you will not be subject to a surcharge.
Once tried, here's the opportunity to buy
Order from our shop Surf Doctor