Crossover Sensations
Winging
The newest watersport with a toe in most of our other sports, including SUPing, kitesurfing and foiling. Once ridiculed by some … until they tried it for themselves, wing foiling opens new and exciting avenues, getting people foil surfing more easily and riding lumps of swell long before waves have contemplated breaking. This new sport is fast moving and we've got the dream location to get you flying with a wing before you know it.
With new concepts, materials and technologies being introduced each year, we have many of the sport's pioneering brands under one roof for you to try. And if you are looking to push yourself out of your comfort zone and onto a higher aspect foil or smaller board, we have them here to try before you buy. But why not get some tuition whilst with us too and gain the advantage of quick 'hacks' to accelerate your learning?
Winging Test Centre
We have many of the main brands under one roof to come and try for yourself, including Armstrong, Axis, Duotone, Fanatic, F-One, GA, KT, PPC and Tabou.
If there is something specific you'd like to come and try, just get in touch and we'll let you know whether we have it in stock.
THE WORLD'S PREMIUM BRAND
Armstrong Pro Centre
We are proud to be able to provide the opportunity to come and test anything and everything from the Armstrong range. Come and get on the water with these items and feel the difference for yourself.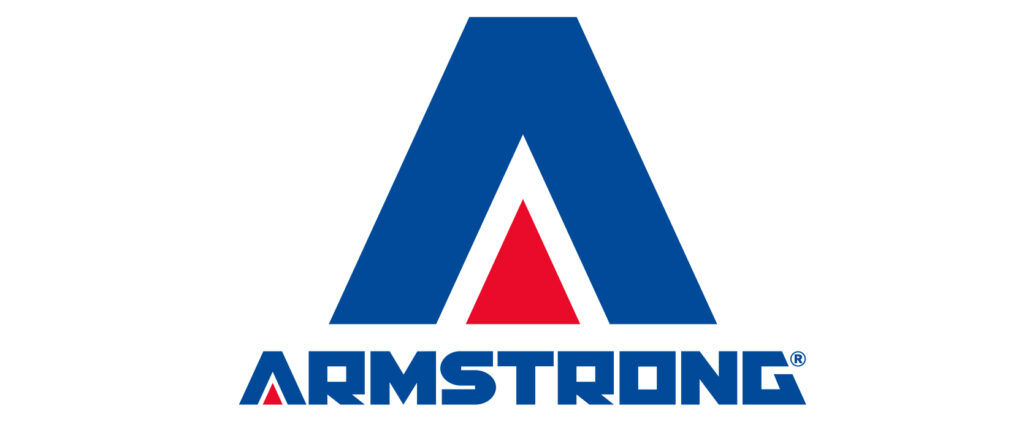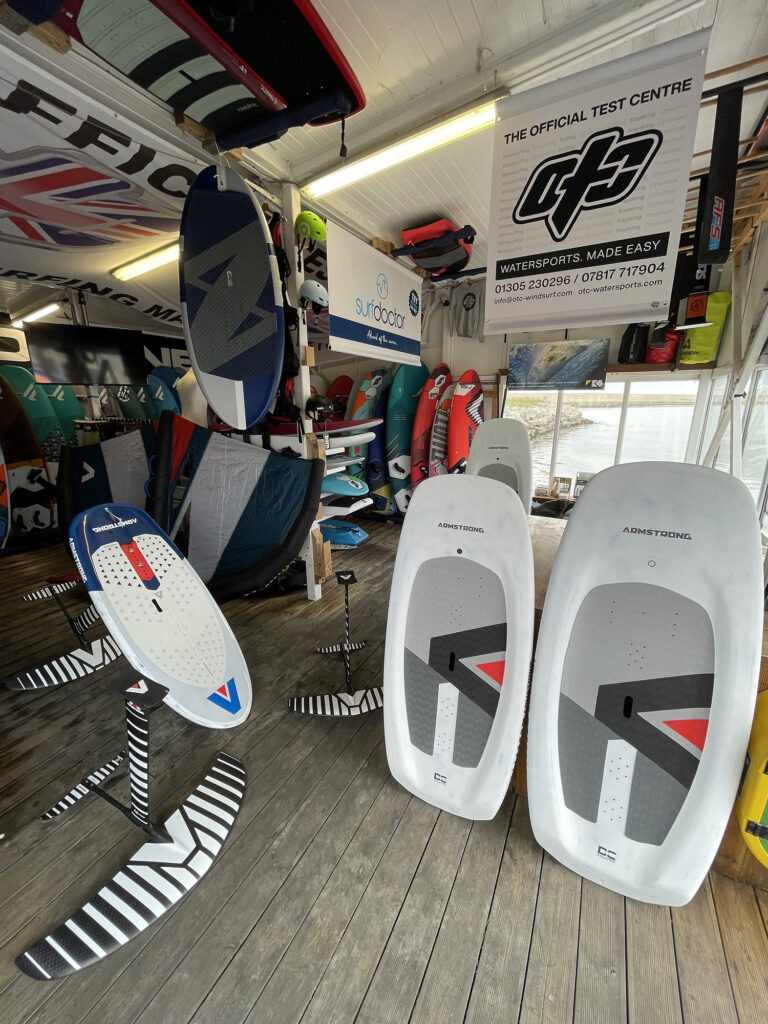 Tuition and Hire
Being such a new sport, there is no National Governing Body (NGB) established yet (watch this space…!). But having wing-foiled for some time, the OTC team have naturally developed our own operating procedures to get clients up and winging in no time. Two hours is more than enough for most initially, and despite many thinking their arms would be wrenched out, it is actually very balanced and easy to control the wing. And as with all things, a few golden tips make all the difference.
You can fill in our Risk Statement before you arrive on-site to speed up the process. Use the QR code below or click on this link.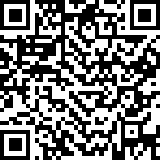 Cost: £59.00 per person
Want to know what all the hype is all about, but haven't used a wing before? 
Whether you're a seasoned watersport enthusiast or a complete novice, we will introduce you to the new and exciting sport of wing-surfing and guide you on the pathway for all things winging! 
We're proud to be the RYA's first recognised wing-surfing and wing-foiling training centre, having helped to develop the teaching model and hosted their pilot instructor course. 
The 2-hour taster is your introduction to wing-surfing. Your instructor will guide you through the learning process, with a little tuition on land, before progressing to the water. You'll learn how to control and manipulate the wing's power whilst stood on a SUP or windsurfing board with a centreboard. 
If you're looking to progress on a foil, please look to the wing-foiling course in our menu. 
Portland Harbour is one of the UK's premier foiling locations, with flat water (accessible at any tide state) and clean constant wind to provide the power. Come try it for yourself and understand exactly how to 'wing it' yourself!
2 hours of tuition, including kit hire (board, wing, leashes and wetsuit (if required)).
Cost:
1 to 1: £149.00.
2-4 people: £99.00 per person.
NOTE: This session covers the introduction of foiling. It should be booked taking a client's previous foiling and wind-sport (windsurfing, kitesurfing, sailing etc) experience into consideration. Irrespective, a 2hr taster into wing-surfing (£59.00), is a worthwhile precursor to this session.
2 hours of tuition, including kit hire (board, foil, wing, leashes and wetsuit (if required)).
Cost:
Wing or foil only: £30.00 for 1 hour; £15.00 subsequent hours.
All Equipment: £50.00 for 1 hour; £70.00 for 2 hours; £20.00 subsequent hours.
Rent a board, foil, wing, leash and wetsuit from our fleet.
We have plenty of boards available, but for big groups call the centre to reserve prior to arrival.
We have plenty of new and ex-demo boards and wings for sale. Have a look at the deals we have on our online shop Surf Doctor, or come and see us in the centre to talk through your options. We have plenty deals on the pioneering brands' toys, to get you on the water safely.
Centre opening times are from 10.00am until late, at the OTC staff's discretion.
If booking online, please allow at least 72 hours in advance to be assured your desired date and time. If you book a session sooner, we may need to reschedule around existing bookings. A member of staff will be in touch if this is necessary.
If you have pre-paid and booked a session that needs to be rearranged (due to adverse conditions, for example), we will aim to rearrange the session on a date convenient for you.
If a gift voucher has been bought, the voucher is valid for 12 months from the date of purchase. A gift voucher can not be refunded for its monetary value, and is only available for use within the OTC centre.
No insurance is provided by The Official Test Centre, to cover the equipment whilst it is hired. We ask clients to treat the equipment with respect and adhere to the guidance of OTC staff. If a small amount of damage occurs whilst in use on the water, there will be no charge, but if an item of kit needs to be repaired as a result of damage that occurs whilst it is the responsibility of the client, the cost of the repair needs to be covered by the client. By renting equipment from the centre, and signing our Risk Statement, the client agrees to these terms.
For intermediates and above, it is recommended that you bring your own wetsuit and harness.
Before using The OTC's equipment and services, we will clearly describe the safe sailing area, after which we waive responsibility for your actions. Rescue cover is provided and the sailing areas will be continually observed when clientele are on the water.
We reserve the right to assess the sailing ability of each client before allowing them to use our equipment. If we deem their sailing is sub-standard, we are entitled to deny them use of our kit.
Other than booking online through this site, you can secure your place on a course at The OTC by pre-paying, using one of the following methods:
Cheque drawn on a UK bank account in GBP (make cheques out to The Official Test Centre Ltd).
Bank transfer to The Official Test Centre Ltd in GBP (Sort Code: 09-06-66 / Account No: 42362152).
Credit Card payment in GBP.
Debit Card payment in GBP (only valid for UK issued debit cards).
To find out more about any of these options, please get in contact with us.
This website is owned and operated by The Official Test Centre Ltd a company registered in England & Wales with the company registration number 5820506 whose registered address is Serendipity, Lodge Hill Road, Farnham, Surrey, GU10 3RD, UK.
All services will be delivered by The Official Test Centre Ltd.
All prices include VAT of 20.0%.
Cover for damage to our equipment is not included in the advertised prices.
If you are paying by credit card and your card is not a sterling card, your bank will convert the transaction to your currency – you may not receive the same exchange rate used by the OTC to convert the advertised GBP prices to EUR.
If you choose to pay with a credit card your booking may be subject to 2% surcharge. We accept Visa, Mastercard and JCB. We regret that we are currently unable to accept American Express or Diners Club cards.
If you pay with a UK debit card (Electron, Solo or Maestro) you will not be subject to a surcharge.
If you choose to pay by a cheque in GBP drawn on a UK bank account or you transfer GBP to The Official Test Centre Ltd UK bank account you will not be subject to a surcharge.
Once tried, here's the opportunity to buy
Order from our shop Surf Doctor